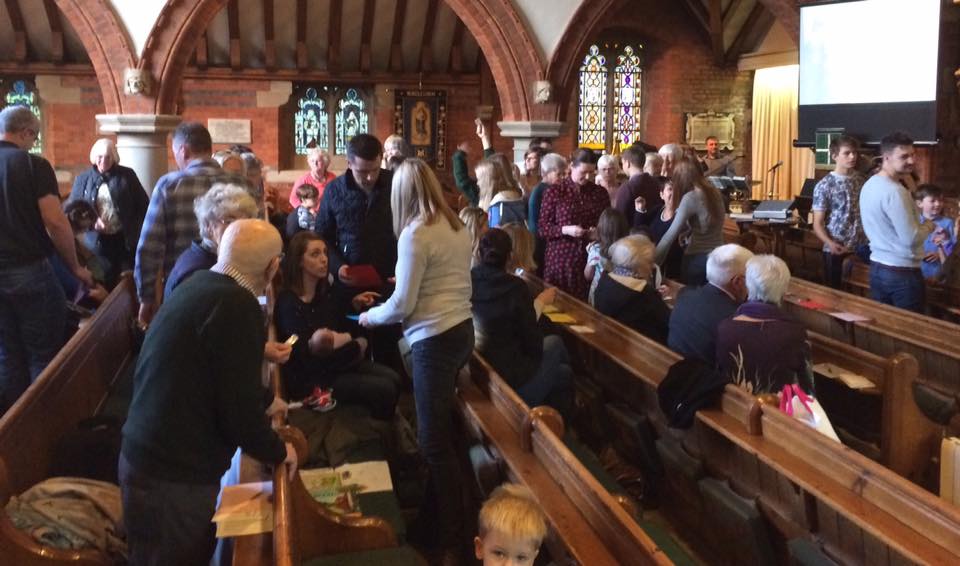 The Sunday Gathering – Remembrance Day
We warmly invite you to join us as we gather together on Sunday to meet with each other in the presence of our loving God.
The way we now come together as church on Sundays is a bit different. We begin to gather from 9.00am to set up and have a time of catch up and fellowship during which refreshments are served. We will then break at 10.00am for a short Worship Together communion service which will lead on to the Act of Remembrance at the War memorial.
There will be no fellowship following our service today
Our hope and prayer is that we may come together to be and do church with one another.
Please see the Hourly Schedule for timings.
Hourly Schedule
The Sunday Gathering
9.00am

-

9.50am

The Gathering

church begins to meet to set up and prepare for worship. Refreshments are serviced and we can catch up with each other.
10.00am

-

10.30am

Worship

Worship Together communion in St John's Church
10.40am

-

11.10am

Act of Remembrance

We gather at the war memorial for the Act of Remembrance